Individual - just like our customers
The fanfold laser printers from PSi Laser GmbH are flexible in use and provide the customer with a multitude of options. The PP 4050XP and PP 4060 printers are used for mass-production of labels, clothing tags or the like, but also for printing personalized forms, shipping documents, invoices and return slips, which are used in mail order businesses.
Straight paper path
The absolutely straight paper path in the printer enables printing on adhesive labels, thicker paper or complex forms, all without loss – from the first to the last page.
Two tractor cassettes = more efficient printing
Two detachable tractor cassettes allow for easy insertion of forms and provide the option of printing on different types of paper. It is also possible to pool the two paper feeds into one, to enable switching from one stack to the other without any user intervention, as soon as paper is running low.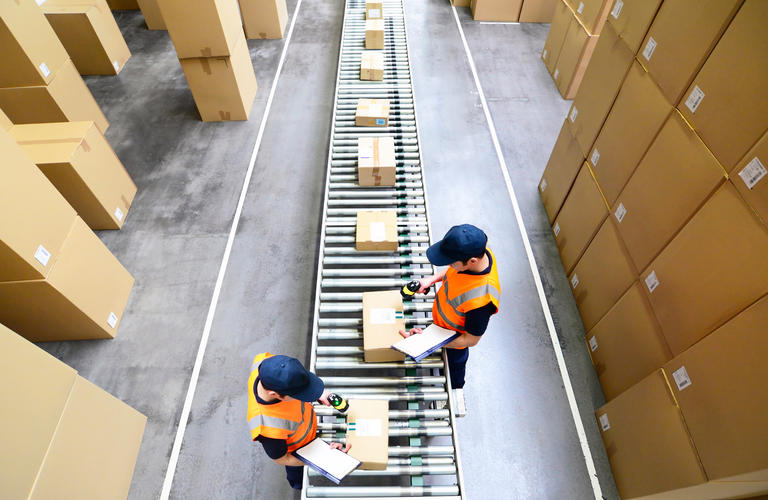 All in one
Shipping documents in the mail order business contain a number of elements typical for shipping: invoices, payment slips, return notes with corresponding labels or even advertising texts. Therefore, forms are usually designed for two A4 sheets of paper side-by-side. The PP 4060 is a fanfold printer with a printing width of up to 431.8 mm (17"), which is designed to process the A4 two-up format.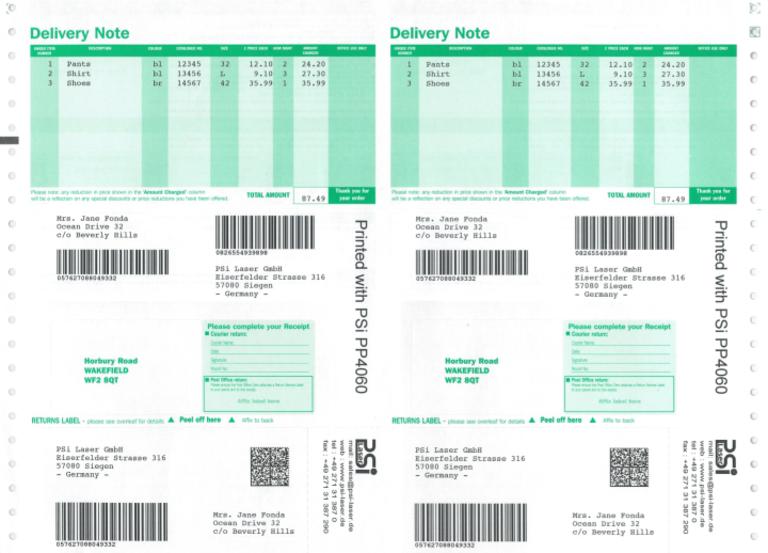 Form printing with no loss
Shipping documents contain a lot of detail and are therefore comparatively expensive. With the fanfold PP 4050XP and PP 4060 printers, forms are guaranteed to print without any loss. There is no paper leader and when a print job is finished, the paper is withdrawn so that the next print job can begin with the first blank sheet.